Greetings from Japan National Tourism Organization (JNTO)
Tokyo may be known as one of the world's largest metropolises, but stretch your legs slightly beyond the urban centre and you'll find great outdoor adventures within easy reach. During the summer months hardcore adventurers can tackle the conical peak of Mount Fuji on a challenging overnight climb, but for those who want to immerse themselves in the outdoors in a slightly more relaxed way, there are plenty of great options. With Japan's rail system being highly efficient and affordable, jumping on the train to access the neighbouring prefectures is a breeze, or rent a car for even more flexibility. And be sure to keep your phone or camera handy – these are among the most photogenic places you'll find within easy reach of the capital, and Instagrammable sights are everywhere.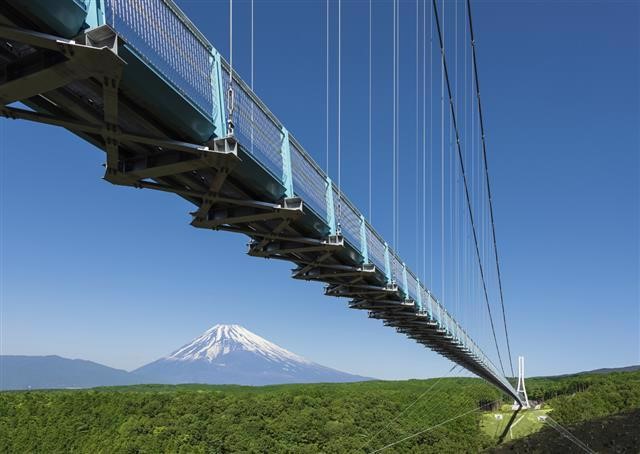 A kaleidoscope of colours in Hitachi Seaside Park
Just an hour and a half northeast of Tokyo lies the Hitachi Seaside Park, famed for its year-round fields of flowers. Spanning a total area of 350 hectares, the park is a riot of colour at any time of year but plan your trip to coincide with your favourite flowers and you're in for a treat. July sees the arrival of delicate orange native Japanese sukashiyuri lilies, followed by a riot of colour as 350,000 zinnias flower. A burst of sunshine takes over the park in August with 30,000 bright yellow sunflowers standing tall against the clear blue skies. And in mid-October the park turns scarlet as 32,000 kochia plants bloom, a dramatic contrast to the evergreen pines that cover the hillsides. From late March to mid-April the park is a burst of sunshine as one million narcissus are in bloom, followed in mid- to late-April by 260,000 tulips. Mid-April to early May is perhaps the most beautiful time of all is when the nemophila, or baby blue eyes flowers, are in season, an astonishing 5.3 million of them carpeting the rolling hills and matching the clear blue skies. For a bird's eye view hop on the Ferris wheel and see the whole park from above.
Pro Tip: A short drive from Hitachi Seaside Park is Inaho Halal Ramen run by a Japanese Muslim couple serving delicious halal-certified noodles. The menu includes classic ramen and a changing selection of dishes inspired by the owners' time spent in Indonesia. Not to be missed if you're in the area.
Tackling Tokyo's Metropolitan Mountains
Not a lot of people know that Tokyo is home to lush forest, dramatic mountain scenery and plenty of outdoor activities, even within the metropolitan city limits. One of the most easily accessible mountains is Mount Takao with hiking trails, a chair lift and a funicular railway providing access to the mountaintop for everyone. It takes around an hour to reach Takaosanguchi station by train from Shinjuku or Tokyo. Once there, those who want to stretch their legs and fill their lungs with fresh mountain air can set off on one of the numbered hiking trails, with varying levels of difficulty to satisfy all types of hikers. For visitors of determination, small children and those who just prefer to take it easy, the funicular offers a highly scenic journey and panoramic vistas. Mount Takao has been considered a sacred site for over 1,000 years, and the Yakuoin temple has been a popular spot for centuries. The temple also offers visitors the opportunity to experience a meal of shojin ryori, traditional Buddhist vegetarian cuisine meticulously prepared with a focus on bringing out the natural flavours of the ingredients. Reservations are a must and can only be made in Japanese, so if you're keen to try ask your hotel Concierge to assist.
Pro tip – Mount Takao is very popular with Tokyo residents and can get busy on weekends and holidays. Time your visit for a weekday to avoid the crowds.
Take on the challenge of Forest Adventure Mishima Skywalk
Head to Shizuoka Prefecture southwest of Tokyo for a thrilling eco-adventure as you zipline alongside Japan's longest suspension bridge at Forest Adventure Mishima Skywalk. The park combines a number of different aerial courses spread throughout the forest canopy, suitable for all the family. Grown-ups can tackle the treetops on the Adventure Course with climbing challenges, ziplines and more that are sure to get the adrenalin pumping. Younger family members, aged 10 years and above or taller than 140cm, can swing through the Canopy Course accompanied by an adult, giving them a sense of excitement and responsibility as they learn how to control their own safety equipment. And even the littlest members of the family can enjoy the challenge of the Kids' Course in a fun and safe environment. But perhaps the highlight of the day will be the 300-metre zipline running alongside Japan's longest pedestrian suspension bridge, Mishima Skywalk, with Shizuoka's spectacular natural scenery and views of Mount Fuji creating a breathtaking backdrop. An unforgettable experience.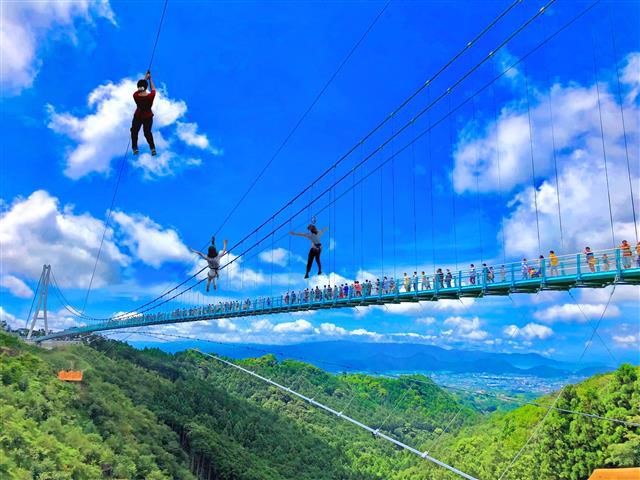 Japanese elegance with a French touch at Hiramatsu Hotel in Atami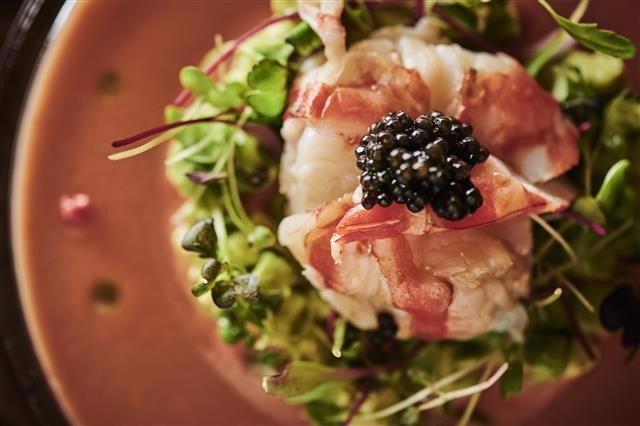 After an exciting day swinging through the treetops in Shizuoka, calm your nerves with a night at the Hiramatsu Hotel in Atami, a 40-minute drive or 20-minute train ride from Mishima. Perched above the sea with views of the islands and surrounding peninsulas, the ryokan hotel is built around an original bessō summer villa, embracing the elegant designs of traditional Japanese houses infused with contemporary simplicity.
Furnishings are luxuriously comfortable, a perfect blend of Japanese and European aesthetics, with rooms and suites opening onto views of the sea, sky and surrounding gardens. Look out for art works for Joan Miró and Tamako Kataoka as you explore the ryokan, as well as dynamic shodo calligraphy by Yuichi Inoue.
A highlight of any stay at Hiramatsu is the food. Atami is blessed with a location between the mountains and sea, and exceptional local produce grows throughout the region. The menus of thoughtfully crafted delicate French cuisine are based on seafood sourced locally and the finest ingredients from across Japan, with the eyes having as much to enjoy as the palate.
At the end of the day wind down with a soak in your private granite bathtub – all rooms come with one – filled with the soothing hot spring waters that Atami is famous for.
COVID-19 Update
For the latest information regarding COVID – 19 in Japan, advisories and up-to-date travel and safety measure requirements, please visit the below link.
CORONAVIRUS (COVID-19) Advisory Information