Expect an unforgettable evening under the stars on Friday, 20th January at Hilton Dubai Jumeirah's beach-side garden venue Wavebreaker. The hotel will celebrate Burns Night and the life of the Scottish national bard, Robert Burns. Held on the anniversary of his birth, the celebrations were originally started by some of Burns's close friends a few years after his death and now Burns Night is celebrated across the world each year. Burns's life and works are commemorated with songs, recitals and tributes, and a hearty feast, including the famous Haggis, is enjoyed as a traditional 'Burns Supper'.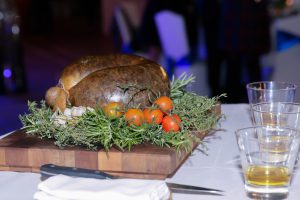 Guests can enjoy a traditional three-course set menu created by talented Hilton Executive Chef Steven Smalley. Savour the delicious Duo of gravalax of salmon to start, followed by braised beef short rib, served with a haggis and mushroom cup and Scottish Cranachan cheesecake to conclude.
This is the only Burns Supper in Dubai featuring a live Ceilidh band – Bahookie, flown in all the way from Glasgow. After they stunned over 300 guests in 2018, 2019 and 2020 at the Hilton Dubai Jumeirah Beach, this exceptional Celtic-Rock four-piece will return for what they are promising to be an even more spectacular evening!
The event is once again sponsored by Cansco Well Control – Servicing the International Oil and Gas Industry.
The dress code is black tie/Scottish National Dress. Guests can enjoy the three-course set menu and four hours of house beverages at just AED 495.
For reservations : email joan.brizuela@hilton.com