A marvelous holiday awaits you and your loved ones this festive season at Biyaheng Cebu adventures in the Philippines. With an abundance of exciting activities and fun adventures on offer, you can make this your most remarkable vacation of a lifetime.
Canyoneering-Kawasan Falls
Canyoneering-Kawasan Falls adventure is very famous by its nature trekking activity with its beautiful gatorade water-like refreshing falls located at the Southern coast of Cebu. It is about 103 kilometers away from Cebu City and almost 4-hour long drive via car. It is known to be one of the most famous tourist attractions in the Philippines were many travelers from different parts of the world have been dying to visit. Many tourists are attracted by its 3 layered falls that comes in different attribute where it intends to make oneself calm and relax by its stunning water nature scenery. You can experience the jumping off the cliff activity that makes the adventure more thrilling and exciting.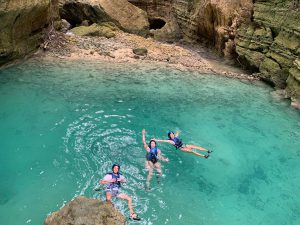 Oslob Whaleshark
Another blockbuster tour activity of South Cebu is the Oslob Whale Shark watching and snorkeling. These whale sharks are wild animals and come and go as they please. They do not harm people and they are well guided by the marine experts of Oslob. You can be swimming around them while enjoying taking pictures and videos while maintaining a certain amount of distance. This will surely will be your once in a lifetime fabulous travel experience.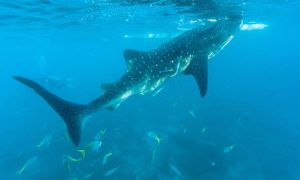 Moalboal Sardines Run
The Sardines Run is another must have experience when you visit South Cebu. It is an opportunity where you can swim with a huge number of sardines in the seashore. They usually gather around Panagsama Beach in Moalboal, just in front of Savedra Dive Centre, which is very much accessible to tourists. It is not a difficult swim as they only hover 30 meters off the coast.
Zipline Adventure
Your South Cebu adventure will never be complete if you haven't tried the breath-taking Zipline Adventure which is a 1-km dual-cable zipline located beside the briefing station of canyoneering to Kawasan Falls in Badian Cebu. It is known to be the longest and fastest zipline in the south that will boost your adrenaline high making positive changes to the brain. Surely with kind of adventure, you'll mark it as the most memorable travel adventure of your life.