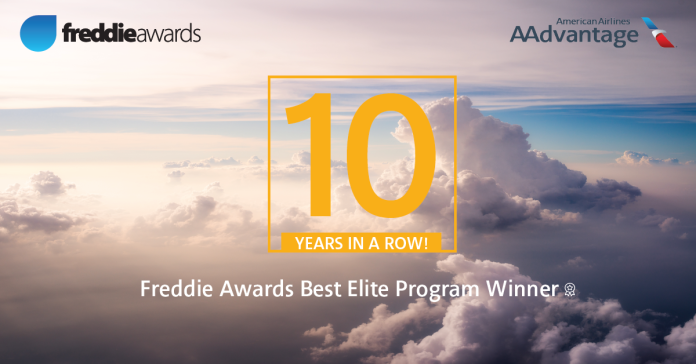 For the 10th consecutive year, the American Airlines AAdvantage® program was recognized as the Best Elite Program in the Americas during the 2022 Freddie Awards, held last evening at the National WWII Museum in New Orleans.
"It's truly an honor to be part of one of the most prestigious awards in the travel industry, and to be recognized as the best of the best by our loyal AAdvantage members for the past 10 years," said Julie Rath, American's Vice President of Customer Experience, Loyalty and Marketing. "This important milestone follows the recent launch of our reimagined AAdvantage program, designed to offer our members more benefits and a world-class customer experience."
Since 1988, the Freddie Awards have recognized achievements in the travel loyalty industry in the Americas, Europe and Africa, the Middle East, and Asia/Oceania. The awards, which honor both airline and hotel loyalty programs, are based entirely on votes from travelers around the world.
About American Airlines Group
To Care for People on Life's Journey®. Shares of American Airlines Group Inc. trade on Nasdaq under the ticker symbol AAL and the company's stock is included in the S&P 500. Learn more about what's happening at American by visiting news.aa.com and connect with American on Twitter @AmericanAir and at Facebook.com/AmericanAirlines.