See Liège, Charleroi, Namur, Mons, Tournai from up high. Get your camera, it's time to rediscover these 5 iconic Walloon towns! We're taking you uphill for the occasion, off the beaten path: we promise the views will be worth the effort.
First is the Montagne de Bueren: 374 steps, a 30% incline, listed in the top 10 of memorable stairs in the world. Quite spectacular, they will take you from the historical centre to where the citadel used to stand. And while they might take your breath away, so will the panorama of the region… As surprising is finding yourself suddenly in the countryside: absolutely perfect for picnics.
These artificial hills, now reclaimed by nature, bear witness to the region's industrial past… Difficult to believe this was once called the Black Country! Follow the path to the top to fully appreciate the contrast between the remaining mining buildings and the softer curves of trees. Gorgeous.
No one can resist visiting its quite majestic citadel. There, like sentries centuries ago, you will see the fabric of the town unroll before you: charming streets, exquisite clocktowers, the meanders of the Sambre river, its paved tow path… See if you can glimpse the Namourettes, cute electric rickshaws offering fab tours of the historical centre.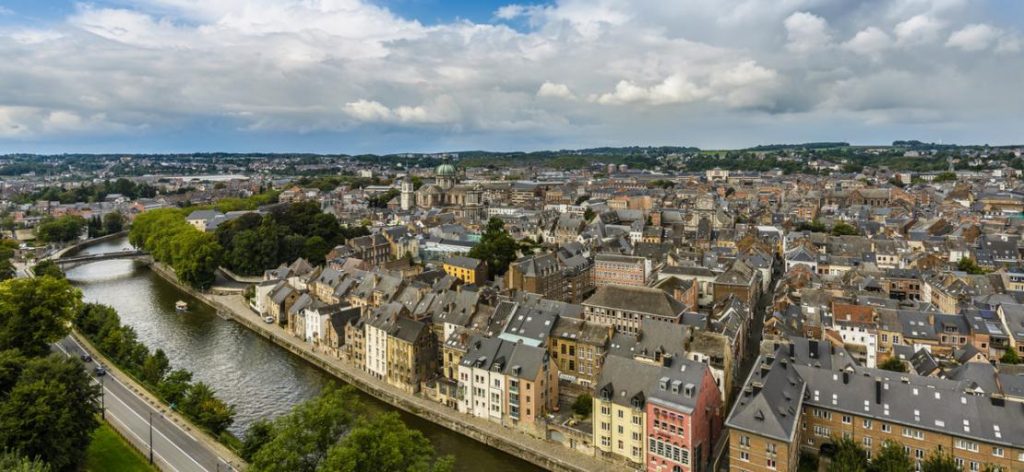 Mons from the Herribus hill
What a view on the town and the Borinage from this former heap! This region, once quite industrial, is where Van Gogh, the artist, was born, framing the daily lives of miners in his early drawings… You will notice, as you go up, how the ground changes in colour, from red to black, revealing how rich in ore it is. The walk is a little steep but ever so peaceful, with birds singing in the background.
The oldest in Belgium! A 257-step climb will take you to its very top. The cathedral view over the red tiled roofs and iconic buildings all around is spectacular to say the least. Don't miss the carillonneur's den. Look inside, one of the bells dates back to 1932…